Exhaust System and Muffler Repair in Edmonton, AB
When your Engine Breathes Easy, so can you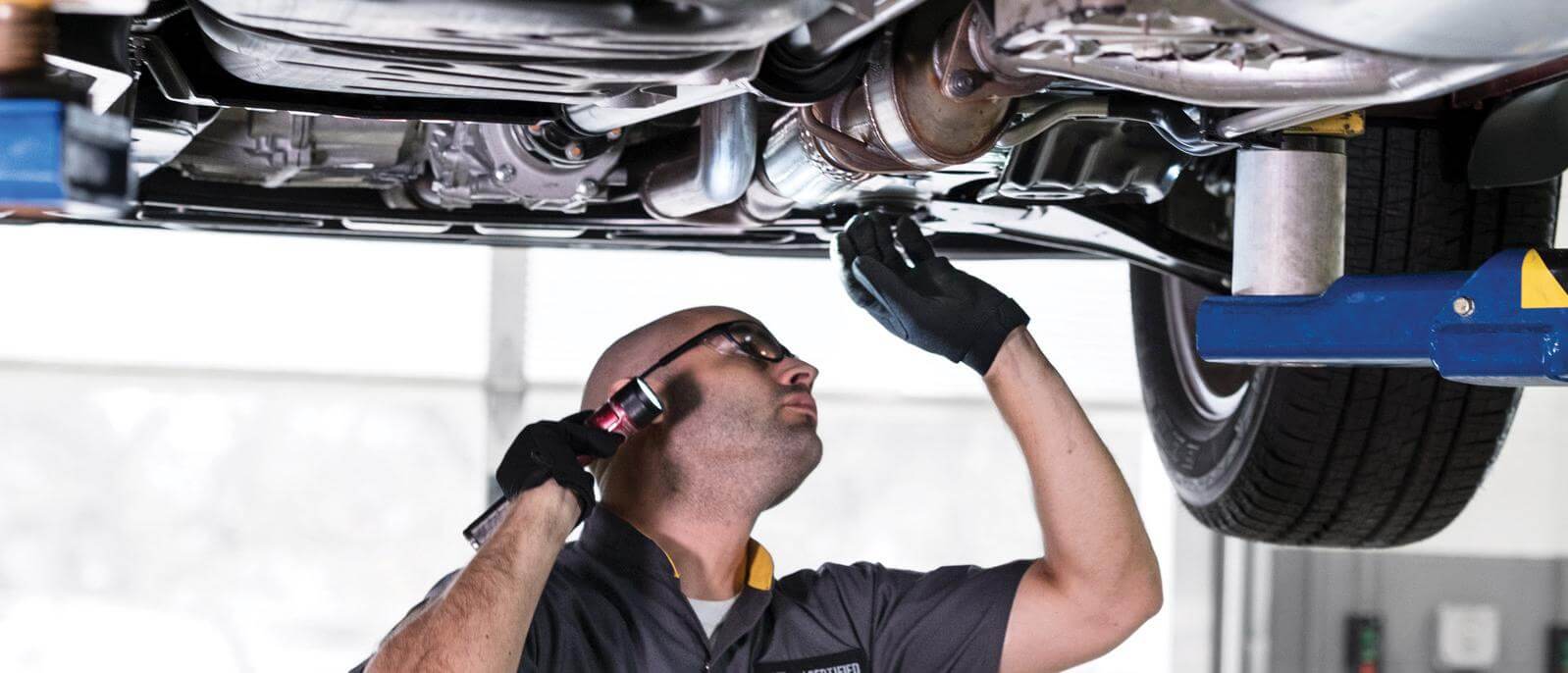 A properly maintained exhaust system does more than reduce engine noise, it also reduces emissions coming from your vehicle and increases your vehicle's fuel efficiency. Your exhaust system includes components such as: the exhaust manifold, catalytic converter, exhaust pipe and muffler.
Symptoms to look out for:
Check engine light is on
Overly noisy engine
Decreased power and acceleration
Decreased fuel efficiency
Smell of exhaust or gasoline in your vehicle
Vehicle backfiring
As part of Wolfe GMC Buick's Exhaust System Maintenance Service, our GM Certified Service Experts inspect all components of your exhaust system and can perform needed repairs or replacement of any necessary components, including: the exhaust manifold, exhaust pipe, catalytic converter and muffler.
Ask a Certified Service Expert