Commercial Vehicle Service Center In Edmonton
Available Services
Maintenance and diagnostics
Motor vehicle inspections - semis
Clutch and drivetrains
Electronic repairs
Differential rebuilds
Engine rebuilds/replacements
Brakes
Air conditioning
Suspension work
Tires
Exhaust and emissions controls
Transmission rebuilds
Welding/fabrication
Fleet maintenance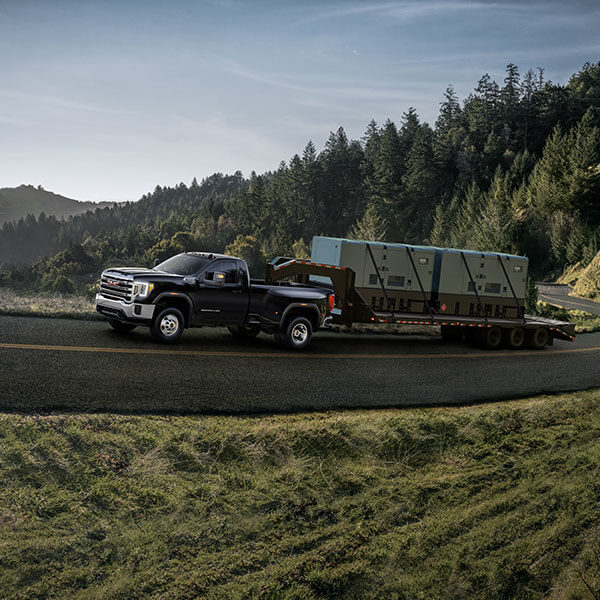 WOLFE GMC BUICK MEDIUM-DUTY SERVICE DEPARTMENT
After you have selected GMC's great line of medium-duty trucks, keeping them properly serviced is a wise investment. After all, if they are not working, they are not getting the job done for you or for your customer! Proper and timely maintenance is not only an investment in your truck but it helps to prevent unexpected and never convenient downtime from mechanical failures. Maintenance is an investment and we can help make your return on investment even better.
At Wolfe GMC Buick we have invested too. We want to ensure your ownership experience is the best possible; that's why as Edmonton's largest GMC Medium-Duty truck facility we will help you and your truck with its service needs. We are constantly training our team with the latest product knowledge from General Motors, Allison Transmissions and Caterpillar Diesel to be able to serve you better.
Here's how Wolfe GMC Buick can help you:
Edmonton's largest GMC service facility for medium-duty trucks
Edmonton's only dedicated medium-duty service manager who takes care of you and your truck while it is at Wolfe GMC Buick
6 dedicated medium-duty truck bays
Authorized GM Service Facility
Factory trained technicians
On-line service connections for the latest technical information available
Equipment and hoists large enough to lift trucks as heavy as tandem gravel trucks and 72 seat school buses
Extensive in-house and on-line parts availability
We know what it takes to keep you and your truck on the road, we're proud of the team that makes up the Wolfe GMC Buick Medium-Duty Service Department and we believe you will be too!
If you would like to book an appointment or have a question about the operation or maintenance of your commercial vehicle, contact our Medium-Duty Service Department by calling 780-486-3333 or by filling out the form below.
Available Services
Maintenance and diagnostics
Motor vehicle inspections - semis
Clutch and drivetrains
Electronic repairs
Differential rebuilds
Engine rebuilds/replacements
Brakes
Air conditioning
Suspension work
Tires
Exhaust and emissions controls
Transmission rebuilds
Welding/fabrication
Fleet maintenance