Make a bold statement ... quietly
When you think capable, powerful, and uncompromising performance, you probably don't think electric. The Hummer EV is here to change the game. How? By delivering capability beyond your wildest dreams while letting you enjoy the moment. This isn't just a truck, it's a super truck. It's the Hummer EV.
Numbers That Talk for Themselves
We aren't just talk. We can back up our claims with numbers. Numbers like available 1,000 Horsepower and 11,500 lb-ft of torque*. Not good enough? How about 0-60 in about 3 seconds*? Worried about how long you can stay out? An available range of more than 350 miles (560 km) means you can play all day*. Even better, with compatible 800V DC fast charging up to 350 kW you can get more than 150 km in just 10 minutes of charge time.
Silent But Capable
Ready to talk about the driving experience? For starters, it will be quiet. The Hummer EV might not have a giant combustion engine but depending on trim it will have either 2 or 3 motors paired with an e4WD system. While every vehicle is good in a straight line, the Hummer can take on new directions with the available Crabwalk feature and Extract Mode. With rear wheels that can turn up to 10 degrees, the Hummer EV is able to move diagonally and get around difficult obstacles. But, if you are ready to take on the rocks and off-road terrain, Extract mode's ability to raise the vehicle almost 6-inches should allow you to take on new adventures.
Still not quite sure if you can tackle the road ahead? The Hummer EV is packed with features that will give you the confidence to say "Yes I can!"
Tires For Every Adventure
You need a good foundation to go anywhere, and the Hummer has an impressive one. 35" of specially engineered Goodyear Wrangle Tires set the tone for every adventure. Not enough? The Hummer is 37" OD tire-capable too
Handling For Every Situation
Conquer the road less travelled. The Hummer was designed to dominate off the beaten path, but that doesn't mean it can't handle itself on a paved road. The dynamic suspension means you can change the ride height based on what you need: improved aerodynamics demands a lower ride height while you will want a higher ride height for taking on the uneven road of your next adventure. Independent front and rear suspension mean the truck will sail down the highway but can tackle the uneven path just as eagerly. Available front e-lockers and virtual rear lockers give improved traction. Heavy-duty ball-spline half shafts make the corners easier and off-roading more stable. You won't have to be afraid to take on those bumpy paths with available full underbody armor offering sturdy steel plates to shield the differential and battery pack.
Ultravision with Underbody Cameras
offers up to 18 cameras (including waterproof underbody cameras) to provide you with forward and rear views of the truck. The cameras hiding under the truck have a wash function and replaceable lens protectors to give you added confidence and visibility in rocky situations.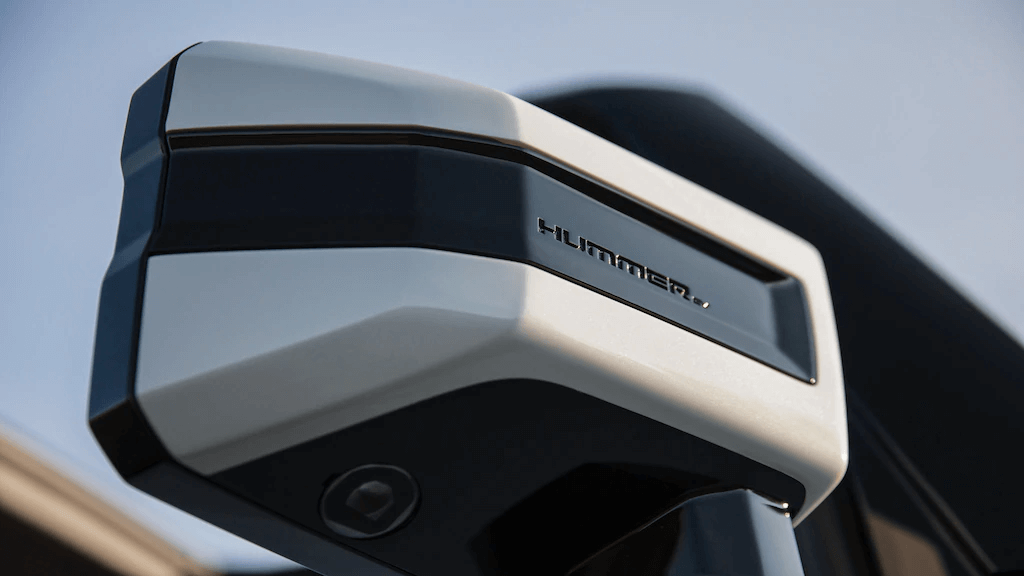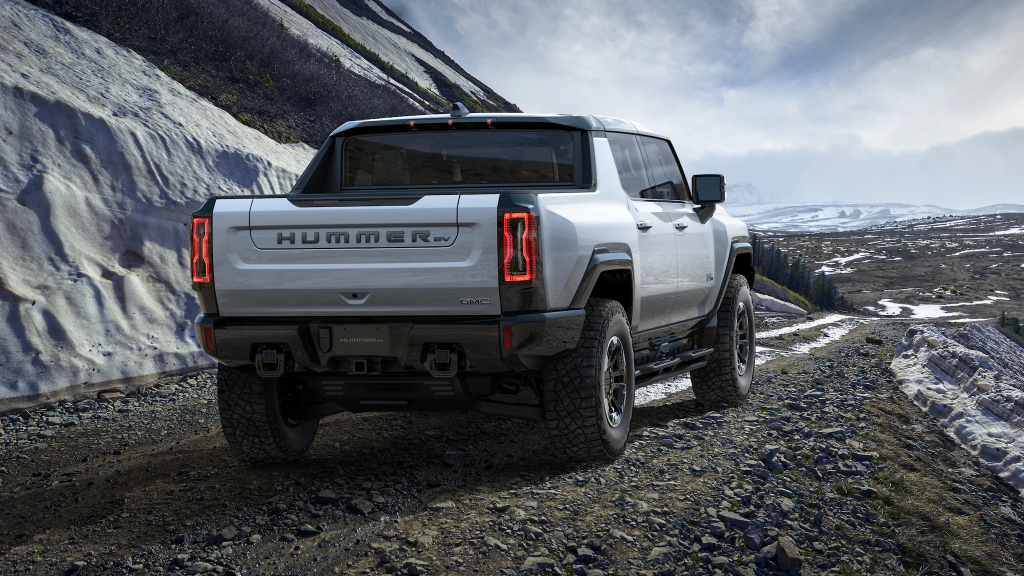 Super Cruise
gives you the ability to truly enjoy the ride. When on compatible roads you can enjoy a hands-free driving experience with automatic lane changing.
Bose Audio
Some would argue that a good playlist is just as important for tackling the road ahead as a good set of tires. If you are one of those, you will appreciate the Bose Audio system with 14 speakers and electric vehicle sound enhancement that was designed to make every seat in the Hummer EV feel like you are front row at your favourite concert.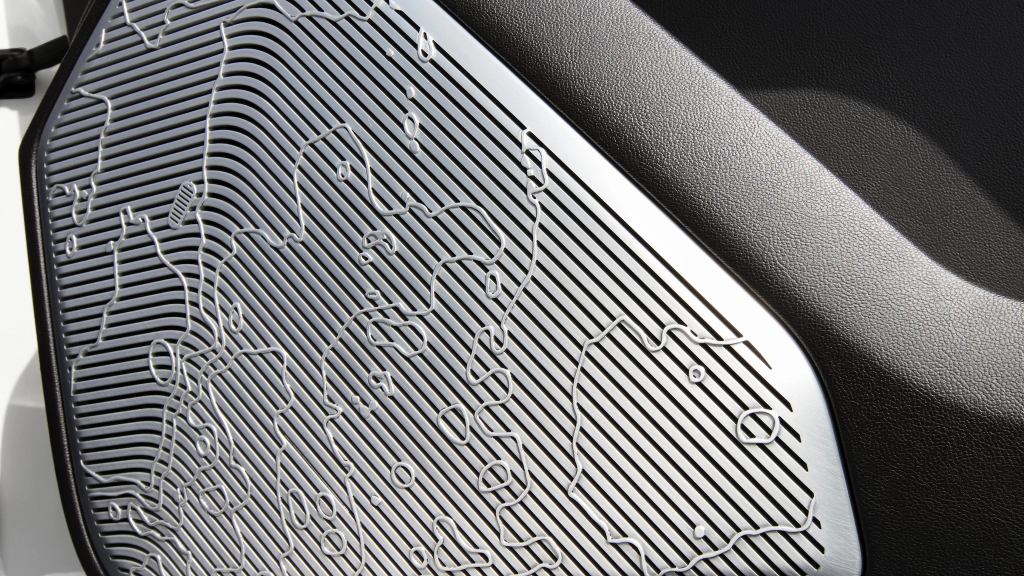 To Infinity
Bring the great outdoors in! With the Immersive Infinity Roof with Modular Sky Panels the great outdoors comes a little closer. There are four roof panels and the front I-bar that can be removed to give you an open-air experience right from inside the Hummer EV.
What Will Yours Be Like?
A wild experience from the first time you hear the engine purr! The Hummer EV won't be like any truck you have ever driven before. Check back soon as we will update this page while we patiently await the Hummer EV's arrival.
*Depending on model selected horsepower, torque, range and 0-60 times may differ. These numbers are based on the Hummer EV3x trim