All-New 2020 GMC Sierra 3500HD for Sale in Edmonton, AB
For over 100 years GMC has made professional level work trucks that are the backbone of heavy industry and smaller jobs alike. The all-new 2020 GMC Sierra 3500HD continues that legacy and raises it to the next level. A vicious new engine provides it with even greater power than before. A new transmission and upgraded drive components transport that power with high effect. A larger and professionally redesigned interior provide superior comfort as well as productivity. An arsenal of the latest high-tech features keep you in the loop with the latest practices and facilitate everything from entertainment to work. Even the body of the Sierra 3500HD has been improved, with bold design and stunning front grille and hood scoop. Built from the ground up to be an unstoppable truck capable of moving anything and going anywhere, the Sierra 3500HD is the greatest tool to be found in Edmonton.
Professional Grade Power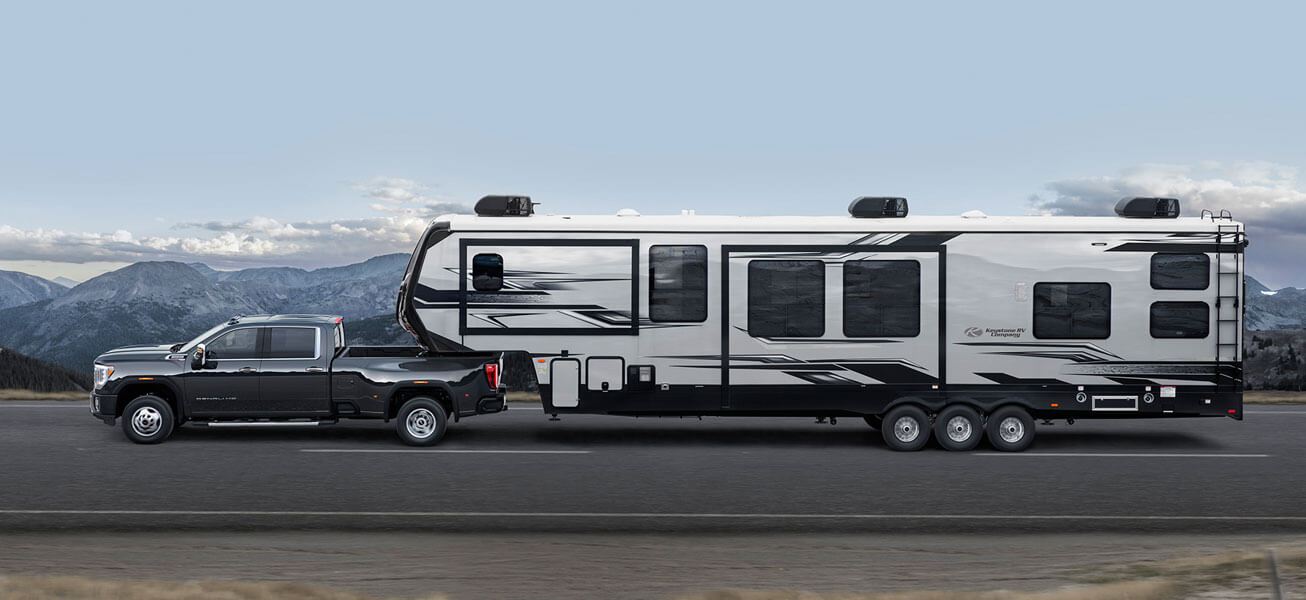 The 2020 GMC Sierra 3500HD didn't gain a reputation as a top professional work truck just because it looks great; it's because of the new specs and unrivaled power the 2020 brings. A new 6.6L gas powered V8 engine manufactures 401 horsepower and 464 lb-ft of torque; more than enough to move a full cab of crew and bed of tools effortlessly. A Duramax 6.6L turbo-diesel is available for those with extreme towing needs or standards. It generates a mighty 445 horsepower and 910 lb-ft of torque and mounted in the Sierra 3500HD achieves top of class ratings. Transmitting this power is a new 10 speed allision transmission and an upgraded drivetrain. When all of this is combined with the dual rear wheel upgrade, the Sierra 3500HD realizes a top towing capacity of a staggering 35,000lb on gooseneck trailers!
Taking Care of Business, Inside and Out
As capable and proficient as the 2020 GMC Sierra 3500HD is at taking care of business, it also takes care of you. The interior has been expertly redesigned for comfort as well as function and is loaded with the latest features. Larger than ever, it provides generous space for crew and has convenient storage and workplaces throughout. Heated seats, steering wheel and external mirrors are a Canadian favorite and perfect for chasing away the Edmonton cold. The infotainment console supplies both driver information and entertainment to all occupants. Sync your phone via Bluetooth or USB and place hand-free calls, texts and use key phone apps on the center screen. Your choice of cloth to perforated leather with multiple colour patterns let you customize the Sierra 3500HD to your tastes.
GMC MultiPro Tailgate
Priding itself on going above and beyond, the 2020 GMC Sierra 3500HD can be equipped with the GMC MultiPro Tailgate. It works as a normal tailgate, but also has 5 additional functions to aid you on and off the clock.
Regular Tailgate: Works as a traditional tailgate
Bed Step: reforms into a step allowing you to walk into the bed with ease
Bed Access: drops down the inner section so you can reach farther and more easily into the box
Workbench: creates a work height bench, complete with power outlet and speaker
Load-stop: forms an large lip on the end of the tailgate aiding in hauling long items
Upper Load-stop: another load-stop but higher up meant to function with the beds, multi level design to accommodate tiered item storage
Go Above and Beyond with Sierra HD
The 2020 GMC Sierra 3500HD comes with a great selection of available upgrades. Some will dramatically improve performance; others are geared more toward personalizing your Sierra 3500HD. The dual rear wheel upgrade is a powerful and popular choice. It greatly improves traction and road authority and allows you to get the most out of hauling and the 6.6L turbodiesel engine. An advanced safety package includes several high-tech systems to aid safety and awareness. Blind-zone sensors, collision threat detection and 3D view, which views you a bird's eye view of the Sierra 3500HD are some of its features. Ventilated seats are the summer version of heated seats and great for after a hot day's work. A selectable four-wheel drive system gives professional level control and is excellent for powering through rough jobsites and off the road alike.The 2020 Sierra 3500HD also has access to the new AT4 trim. It is an off-road centered trim, with off-road suspension and additional systems. It also has exclusive exterior features such as black chrome grille, red recovery hooks and more.
Recruit your GMC Sierra 3500HD
For the jobs only a professional can handle, the 2020 GMC Sierra 3500HD rises to the occasion. It's otherworldly tow and haul capability, accommodating interior and advanced features allow you to ace any job throughout Edmonton. With the 2020's class leading stats and improvements, there's never been a better time to secure your Sierra 3500HD!The team at Western GMC Buick believes in the importance of creating and maintaining a great rapport with our customers and our community. This commitment has helped us to become one of the top GMC Dealers in Canada!Visit the Western GMC Buick team today at our modern dealership, located at 18325 Stony Plain Rd NW in Edmonton, near Sherwood Park and Stony Plain, ABWestern GMC Buick, We're Making It Easy!